Preschool, Pre K, and VPK in Coral Gables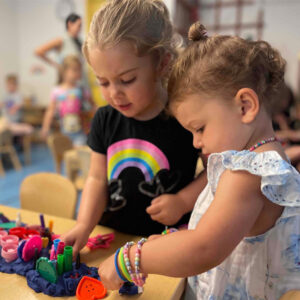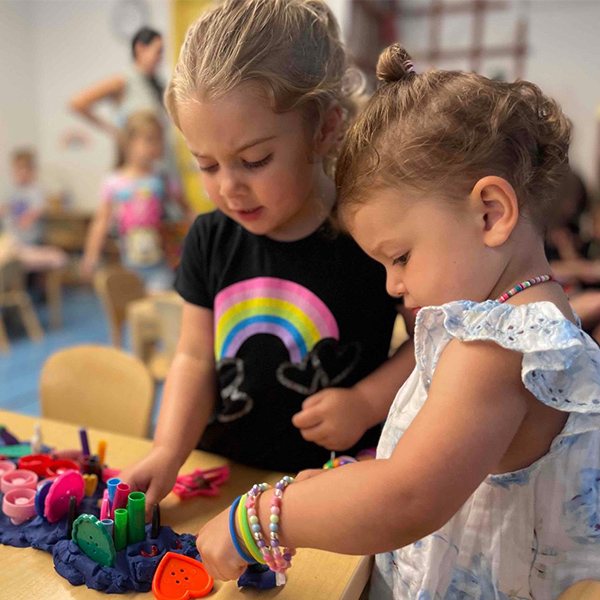 If you are looking for the
best preschool
in Coral Gables, FL for your curious learner, you have come to the right place! Every child has their own set of talents, interests, and potential waiting to be discovered and our educators are passionate about guiding each preschool child along their journey of self-discovery and empowerment in a warm, supporting Jewish environment. At Margaux Early Childhood School, we are proud to offer
Pre K
and VPK programs to Temple Judea families in Coral Gables, and the surrounding areas. We firmly believe that the early years of a child's life are the most formative and crucial in shaping their future. With this understanding at the core of our philosophy, we have created an environment dedicated to fostering not just academic development, but also emotional, social, and personal growth. Contact us today to inquire about enrolling your child in preschool or VPK in Coral Gables, FL.
Coral Gables Preschool
Finding the best preschool for your child can be a challenge, but we are here to give you peace of mind, knowing that your child is in the best care at our facility. Through a thoughtfully designed curriculum, engaging activities, and a nurturing atmosphere, we strive to create a safe space where children can freely explore, ask questions, and develop a lifelong love for learning. Our preschool programs for Coral Gable, FL children include:
Pre-K – Our Pre-K program provides a comprehensive and engaging educational experience for children, preparing them academically, socially, and emotionally for the transition to kindergarten.
VPK – With our VPK program, your child receives a comprehensive and high-quality, pre-kindergarten curriculum aimed at enhancing essential skills and school readiness in a nurturing and stimulating Jewish environment.
Preschool Threes – Our Preschool Threes program is designed to foster early social interaction and cognitive development through age-appropriate activities, setting the stage for a lifelong love of learning.
Preschool Twos – In our Preschool Twos program, we provide a supportive and caring environment where toddlers can explore and develop foundational skills while beginning to engage with peers and express individuality.
VPK and Pre K in Coral Gables, FL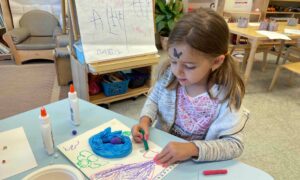 Coral Gables, FL exudes a unique charm that attracts families seeking a perfect blend of tranquility and urban vitality. Its tree-lined streets, Mediterranean architecture, and vibrant cultural scene make it a sought-after destination. Families are drawn to Coral Gables for its exceptional quality of life, safe neighborhoods, and top-notch schools, including Margaux Early Childhood School! Our preschool stands out as the pinnacle of early education in Coral Gables, FL, and the surrounding areas. Considered the best preschool for VPK and Pre K in the area, we foster a love for learning in young minds, all while honoring Jewish values and spiritually.
Contact us
today to help prepare your child for a future marked by success and authenticity!