South Miami Pre School, PreK, VPK, Child Care, and Day Care Center serving Coconut Grove, Coral Gables, Pinecrest, and South Miami, FL
Your search is over if you have been trying to find the best preschool for South Miami, Florida children. The Margaux School at Temple Judea provides a welcoming environment for all children, and we endeavor to create an extended home atmosphere for the best child care. We work closely with the parents of the children that we teach, and the relationships that we build mean everything to us.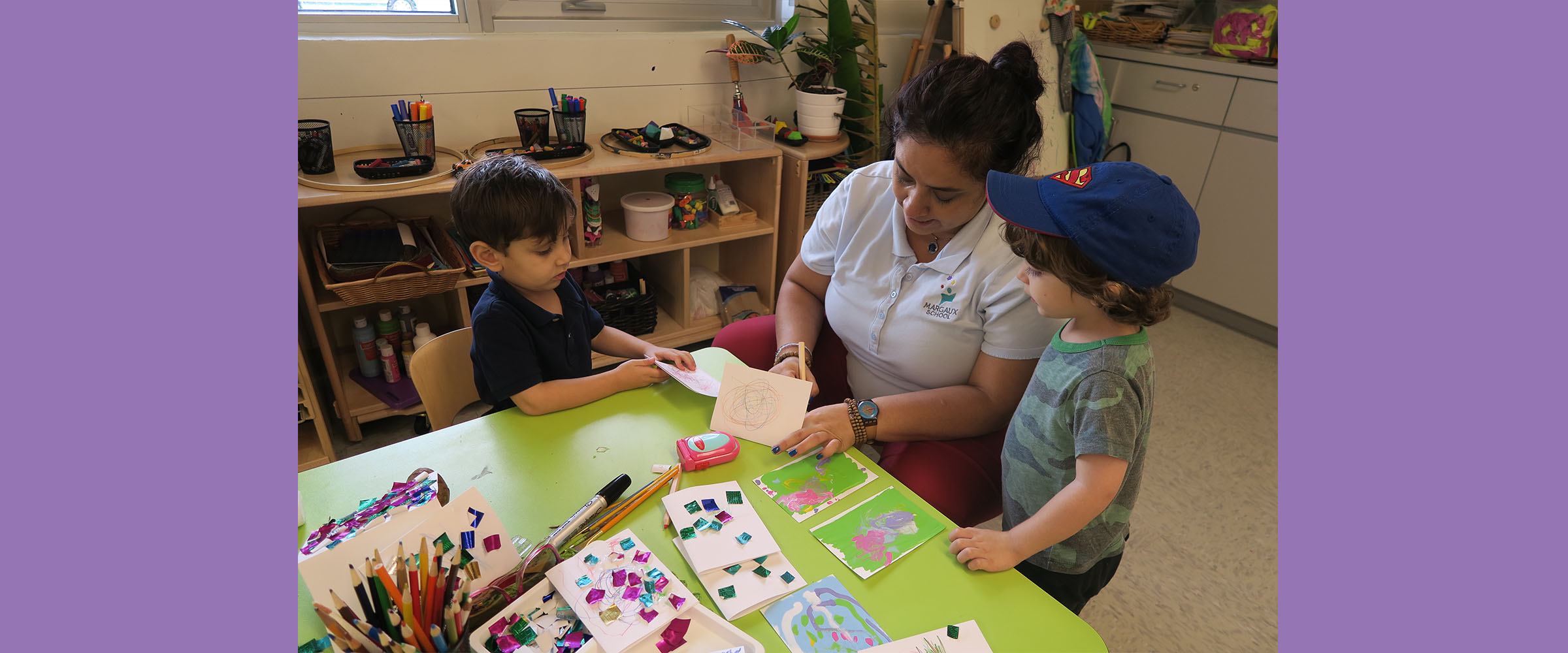 The motto of South Miami is "The City of Pleasant Living," and this sums up the lifestyle that it offers perfectly. There are beautiful, lush residential neighborhoods and alluring parks for locals to enjoy, including Palmer Park, Fuchs Park, and Marshall Williamson Park. It's easy to relax in natural surroundings, and there is also an exciting, vibrant downtown area that offers interesting shopping opportunities and a cornucopia of culinary delights.
Child Care in South Miami
We are proud to be able to serve families that need child care and VPK in South Miami, and we feel as though our pre school sets the standard for a number of different reasons. First and foremost, any school is only as good as its teachers. Our faculty is comprised of very highly educated, experienced professionals that sincerely care about the children that we teach. To gain an understanding of the way that the parents of children that attend our pre school feel about our teachers, take a moment to visit our testimonials page to read some of the comments.
In addition to the human element, we also carefully craft our learning environments to facilitate optimal conditions. This is in keeping with the Reggio Emilia approach to early childhood education that is so highly regarded within the academic community. This name may sound like an individual educator, but in fact, Reggio Emilia is a city in northern Italy. After World War II, teacher and educational psychologist Loris Malaguzzi developed this approach working with parents of children around the city, and it is still put into practice to this day at our school and many others.
South Miami Jewish Preschool and Daycare
Since we are part of the highly respected Temple Judea, we celebrate the Shabbat and all major Jewish holidays at our preschool. At the same time, our core values are universal, and all families are welcome here, regardless of faith or creed. If you would like to discuss your South Miami day care needs with a knowledgeable member of our staff, we can be reached by phone at 305-667-9470.