We know that selecting the right daycare in Coral Gables, Pinecrest, FL, Coconut Grove, and South Miami can be stressful. We see it all the time, from families that have gone on multiple tours to anxious parents begging for recommendations on social media. We want to address some of these fears and let you know that Margaux Early Childhood School is the loving and nurturing daycare that takes care of your loved one just like the special little person they are.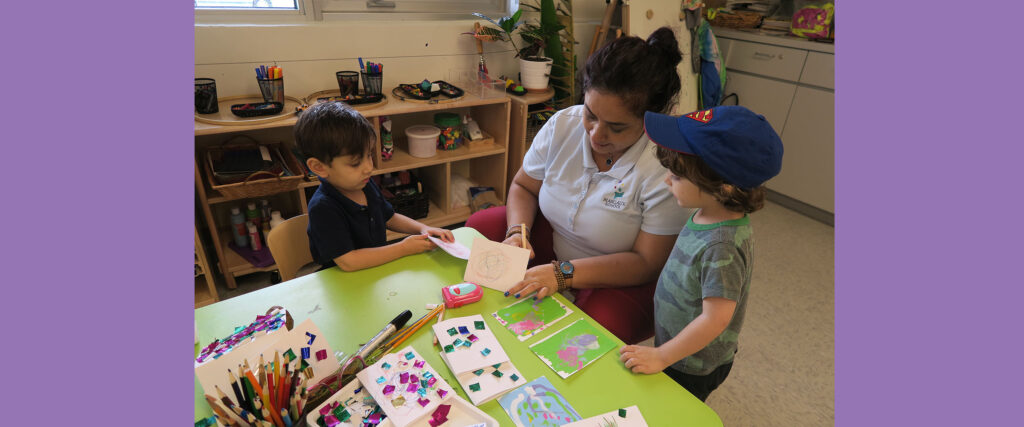 Is daycare safe? Daycares have significant regulations from toys to the ratio of employees. We take safety a step further by ensuring a safe environment for all the little explorers and climbers. All our teachers go through extensive training as well as continuing education to provide the safest environment possible. We also have an accreditation from the National Association for the Education of Young Children (NAEYC) in addition to the Florida Department of Children and Families (DCF).
Are the workers really interested in their jobs? We can understand why this is a concern for parents. After all, bad incidents will get posted and picked up by news outlets. The good news for parents looking for day care in Coral Gables, Pinecrest, FL, Coconut Grove, and South Miami is that we genuinely believe we have the best teachers. Our day care teachers have amazingly long tenures, and we have worked hard to attract the best teachers and retain them. Our teachers are nurturing and develop deep bonds with our children that last for years after they graduate from our program. They celebrate milestones, offer hugs and encouragement, and take the extra time needed whenever your child has any difficulties.
What if my child doesn't adjust and cries the whole time? Trust us when we say we're experts at helping children adjust to their new surroundings. We'll admit it's a transition and can be more difficult for some children than others. But our teachers are experts at distraction and promoting a fun atmosphere. So trust us that there will come a time your little one will look forward to coming to day care and won't shed a tear, and possibly sooner than you think!
Will my child be bored? We doubt it! There are so many things for your child to learn and explore, and we know some of the best ways to help them with their development – music, storytime, free time, experiments, social engagement, and more. Starting at three, children can also participate in a number of different enrichment activities.
At Margaux Early Childhood School, we understand this can be a stressful time. Therefore, we invite you to come to tour the school, learn more about our programs, and meet our outstanding teachers. Please reach out to us 305-667-5657 ro schedule your visit!