Best Preschool near Coconut Grove, FL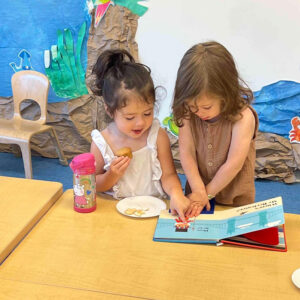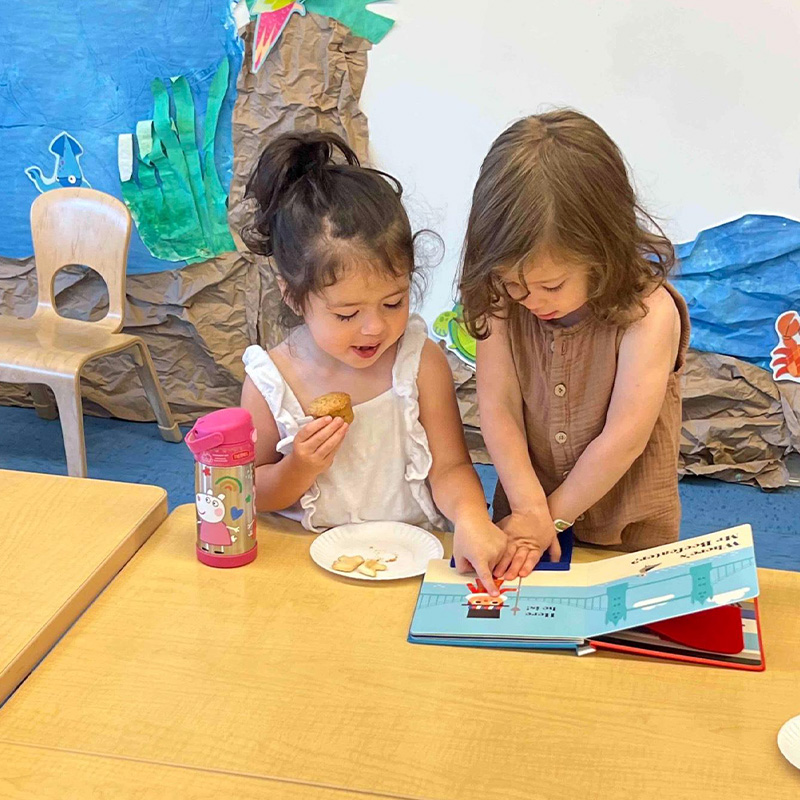 At Margaux Early Childhood School, we are proud to offer
Pre K
and VPK programs to Temple Judea families in Coconut Grove, FL and the surrounding areas. Our commitment goes beyond merely providing a traditional educational experience, we are dedicated to fostering an environment where your child can thrive in multiple aspects of his/her life. With our exceptional teaching team, state-of-the-art facilities, and strong community engagement, we are excited to partner with Temple Judea families to create a foundation for lifelong learning and meaningful connections.
Pre K and VPK in Coconut Grove
At Margaux Early Childhood School, children are encouraged to explore their interests and cultivate their potential, setting the stage for a successful academic journey early on. Our school's focus on nurturing emotional intelligence, social skills, and a genuine love for learning speaks directly to what family's value in this Temple Judea community. From Pre K, VPK, special enrichment programs, summer camps, and more, our
preschool
is designed with your child's success in mind. Here is why Coconut Grove, FL families consider us the best preschool in the area:
Judaic Curriculum: Immersed in our Judaic curriculum, we embrace the richness of tradition, moral values, and spirituality, fostering your child's spiritual growth. In our preschool classes we joyously observe Shabbat and Jewish holidays with age-appropriate songs, ceremonies, and community engagement.
Nurturing Staff: Our nurturing teachers serve as bridges between children and the realms of both education and Jewish life. Each staff member undergoes thorough screening, including criminal checks, and completes state-mandated childcare training, ensuring a safe and enriching Pre K and VPK environment.
Unique Approach: In our distinct preschool environment, children's endless curiosity is celebrated, and we equip them with the tools to explore their inquiries. Our programs are centered on offering quality education within a safe and loving atmosphere, where each child's competency is affirmed, empowering them to come into their own in a safe environment.
Coconut Grove Preschool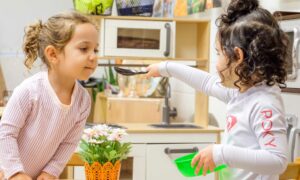 Coconut Grove stands as the oldest neighborhood in Miami-Dade County, with a rich history that harmoniously blends with modern vitality. Embodying a unique charm and timeless allure, Coconut Grove remains one of the most desirable places to live today. For families, Coconut Grove offers a haven of community-centered living, with its friendly neighborhoods and family-oriented amenities. If you are looking for the best preschool in Coconut Grove, FL for your child, we are here for you! At Margaux Early Childhood School, we are proud to be considered the best preschool for Pre K and VPK in Coconut Grove, FL and the surrounding areas. With a commitment to nurturing young minds in a holistic, enriching setting, we offer an unparalleled preschool experience that aligns seamlessly with the values and aspirations of Temple Judea families in the community.
Contact us
today and see for yourself why we are considered the
best preschool
in Coconut Grove, FL, and the surrounding areas!