Toddler Daycare and Playgroup
Ages: 15 months* – 24 months
*must be walking independently
Schedule options:
Five day: 8:30 a.m. – 3 p.m.
Five day: 8:30 – 12:15 p.m.
Playgroup children can also participate in extended day offerings
Staff to child ratio: 1:5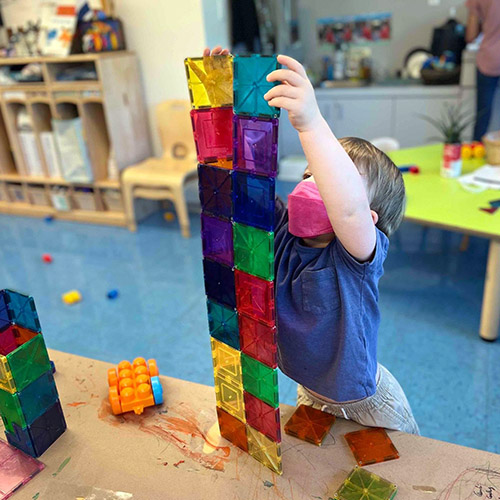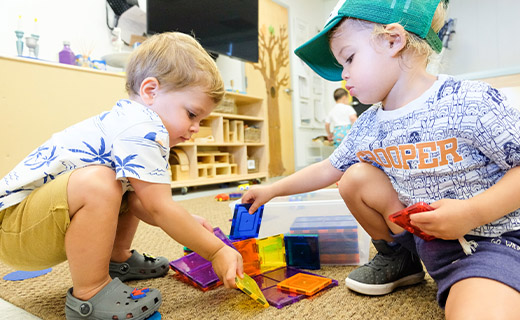 Children at this age learn primarily through social interactions with warm, caring adults and peers, so the emphasis of the Playgroup class is social and emotional development.
Teachers provide many opportunities for toddlers to learn about themselves and others and foster environments (both indoors and outdoors) where children discover the world they live in. The classroom environment supports learning and development in all domains, while continuing to rely heavily on materials that support children in their sensori-motor period of development. Toys and materials of varied color, shape, size, smell, sound and texture are explored.
Language is beginning to blossom and teachers create many ways for children to express themselves as they label and ask for objects, expressing their needs and wants. They also listen to language, music, and sounds to further develop their communication skills.
The growing competence of toddlers is evident as they begin to demonstrate self-help skills and greater mobility.
* Students are not required to be potty trained.