Daycare can a big step for families. We know there are different opinions about daycare, but we want you to be assured that many, many families have found The Margaux Early Childhood School at Temple Judea to be the choice in daycare for them. Many reasons exist for needing daycare – care for another sibling, work, volunteer activities and more. Whatever your reason we know you are concerned about what is best for your family. At Margaux Early Childhood, we pride ourselves on being a nurturing environment with some of the best daycare and preschool teachers in South Florida.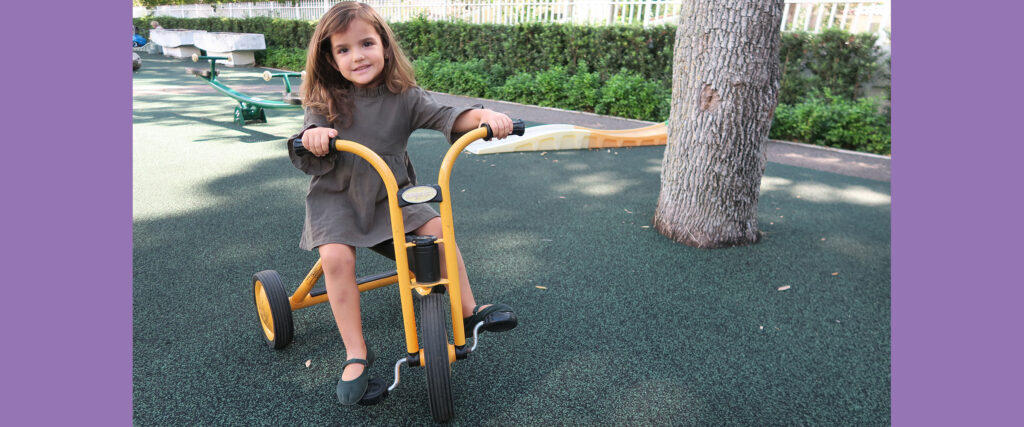 When it comes time for you to look for day care for your little one, we want you to feel completely comfortable with Margaux Early Childhood. This means learning as much as you can about us and our preschool. We are always prepared to answer any questions you have. Drop-off and pick-up times, dietary needs, supplies, are some questions parents new to daycare have.  And we have the answers!
Next, come tour the school. You'll get to see the classrooms, play spaces as well as the playgrounds. We can also tell you about all the different activities and experiences for busy minds and bodies. Your child can explore their different talents and interests while in the daycare environment. And you'll get to meet our wonderful teachers. Our teachers have long tenures that are almost unheard of in the daycare industry. This is a testament to the love they have for teaching and watching little ones in the Margaux Early Childhood environment. We believe in lots of hugs and attention.
So come ask your questions, tour as many times as you need to, and talk to our teachers. Our goal is to make the process as easy and smooth for you as possible. We know you will be as happy as the many families who have used Margaux Early Childhood for their children. We are confident that we are one of the top daycare choices in Coconut Grove, Coral Gables, Pinecrest FL, and South Miami.