By the time your child is 2 or 3 years old, they are ready to start exploring different environments. They are curious and each new place, person and object they encounter provides a learning experience and opportunity for them. As a parent in Coral Gables, Miami, and Coconut Grove, you want to find the best preschool program that will entice and nurture your child's imagination and help them grow as a person. The Margaux School is that program. With a 1 to 6 staff to child ratio for our two-year olds, each student will have personalized attention, be able to engage in conversation and express themselves to the teacher, one on one.
The Preschool Environment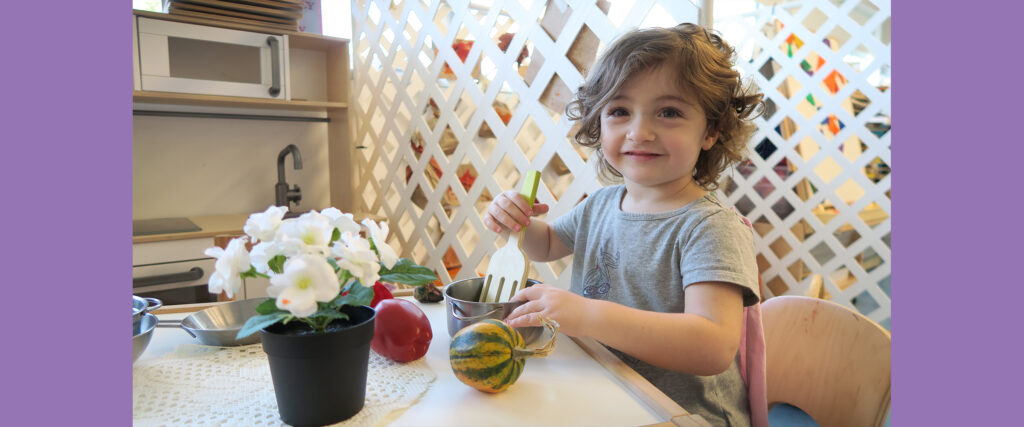 Preschool is an exciting time for children and their families. So much learning and understanding takes place each day of a child's life. Being surrounded by an environment geared specifically to support and nurture each child, offers them a safe space to see, hear and touch new objects in the classroom, where everything is sized proportionately for them. Preschool is a place where children begin to build their confidence and the teachers and staff are there to support and encourage this growth through positive interaction, compassion, and a daily nurturing guidance.
Playtime and Learning
Preschool age children learn through play, but it's not a free-for-all! The Margaux School understands that preschool students from Coconut Grove and Pinecrest, FL need structure, so our developed programs ensure that this play supports social, physical and educational learning. Preschool students have fun creating art, reading, taking part in circle time, and learning about science. Play that happens within this structured class time encourages a love of learning and creates a foundation of self-confidence, which they will carry through life.
For more information on preschool programs offered at the Margaux School please visit, www.margauxschool.org or call (305) 667-9470.