Did you know that Florida was one of the first states in the nation to offer prekindergarten? As a form of free education for 4-year-olds, Voluntary Prekindergarten, or VPK, aims to expose children to a range of educational experiences early-on so they can get a head-start in their education and prepare for a bright future ahead.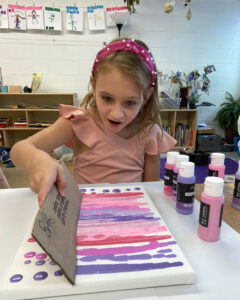 If you are trying to determine if VPK is right for your child, then check out this list of the top five benefits of Voluntary Prekindergarten that will help you decide.
Attention Span – Through VPK your child can learn how to increase their attention span, as well as their ability to follow directions.
School Readiness – If your child participates in VPK then they have a higher chance of scoring well on their School Readiness test.
Brain Development – Did you know that in the first five years of your child's life 90% of their core brain structure is formed? When you enroll your child in VPK you can improve your child's math, reading, and language skills–which are all building blocks of their brain development and education!
Social Skills – In VPK your child will learn how to work together and play together appropriately with their peers.
Language Skills – VPL programs have high standards for language and literacy, which can help your child develop the right language and communication skills.
At Margaux Early Childhood School, we are passionate about giving our students the best start in life and education with VPK for South Miami, Coral Gables, Pinecrest, FL, Coconut Grove, and the surrounding areas. Offering Voluntary Prekindergarten (VPK) rooted in the celebration of our authentic, spiritual selves, we help your child come into their own with educational experiences that honor Jewish living and encourage developmental progression.
Our hand-picked team of VPK educators are life-long learners that are dedicated to continued education and professional development. When you entrust your child to us, you know that they are in good hands! Contact us today to learn more about VPK for Temple Judea families in South Miami, Coral Gables, Pinecrest, FL, Coconut Grove, or the surrounding areas.