Child care can be so many things. It can just be a place to leave your children while you go to work or it can be a thoughtful classroom where young children will be immersed in social activities, which will teach them as they play. Most parents would choose the second option. Knowing your child is being cared for, having fun and learning at the same time offers parents peace of mind. The teachers and staff at the Margaux Early Childhood School understand playtime and learning is synonymous for children from Coral Gables, South Miami, Coconut Grove, and Pinecrest, FL. Our young children look forward to coming to the Margaux School each day where their love of play improves their learning skills.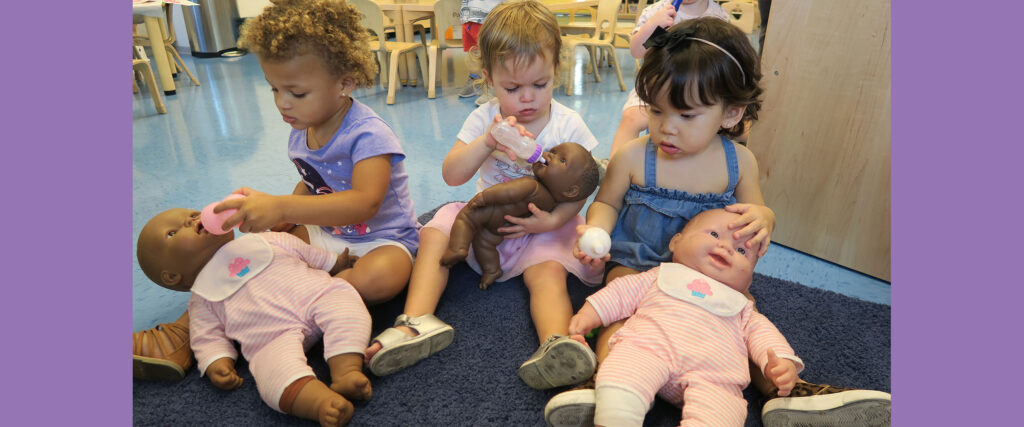 Nurturing Early Childhood Development
The best thing we can do for our children in Coconut Grove, South Miami, Coral Gables, and the surrounding areas, is encourage learning. Every day a young child is learning, from the moment they wake up until they go to sleep. Enrolling them in a child care program, which supports early childhood learning, creates a solid foundation for children which they will use as they grow. The teachers and staff at Margaux School have completed state-mandated childcare training classes and engage in continuing education to provide the most comprehensive educational environment to our youngest learners. Surrounding them with bright, labeled objects to encourage word learning, dancing to different types of music and coloring and painting are just a few of the engaging, learning techniques our teachers use to stimulate learning and fun.
Learning through Social Interactions
Parents realize keeping their young child at home doesn't offer them the interaction they require to grow, both socially and emotionally. Even with a sibling at home, most parents don't have the time to create a classroom atmosphere and spend hours playing and teaching their children. Many parents in Coral Gables, South Miami and Pinecrest, FL need childcare assistance, so they turn to the NAEYC accredited Margaux School.  The National Association for the Education of Young Children accreditation is given to early childhood learning schools that seek to promote and attain high-quality learning environments for their students. The Margaux School has not only been recognized as a NAEYC school, but the Director of Education was also honored for leadership and excellence in education. Children at the Margaux School learn, play and grow, through community and friendship, with the help of our experienced staff. For more information on childcare in Coral Gables, Coconut Grove, South Miami, and Pinecrest, FL, visit www.margauxschool.com or call 305-667-9470.