Toddlers are on the move! Toddlers love to explore something new and different. Sometimes every five minutes! We've worked with many toddlers in our toddler daycare in Pinecrest, FL, South Miami, Coconut Grove, Coral Gables and surrounding areas. At Margaux Early Childhood School, we know all about how to keep toddlers happy, entertained and busy.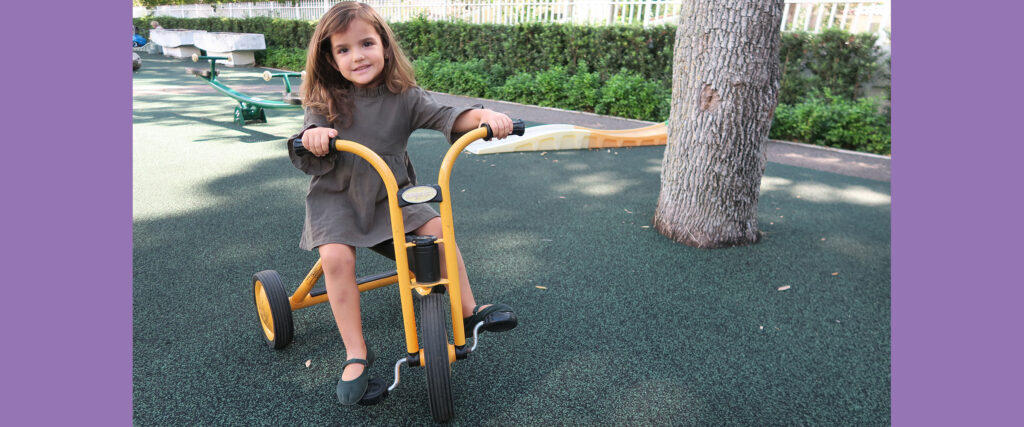 One thing we know is that toddlers thrive in a hands-on learning environment. Their little minds are growing and developing, so we make sure to include experiences that will help them grow in a nurturing environment.
Here are some of our favorite hands-on learning activities in our toddler daycare:
Let students lead. Oh, you think that block is really a car that makes car noises? Why not?! We might not always understand their thinking but we can encourage their imagination and creativity.
Get their hands dirty. What's a better way to learn than through stimulating the senses? What is that? What does it smell like? What does it feel like? Toddlers always want to reach out and grab something. We encourage them to explore and learn in a safe environment.
Fail until you get it. Toddlers can become easily frustrated, but this is because everything is so new to them and they are just learning how to do things. Our teachers motivate them to keep trying, and give them encouraging words along the way.
Practice with fine motor skills. One day the littles ones in our toddler daycare are going to need to be strong writers. Believe it or not, playing with blocks, trucks, building things and more help them develop those fine motor skills that will eventually go to holding a pencil.
Explore and discover. We've all seen a toddler take a basket of toys and dump it out. Not only is this fun, but it's a great way to hear the noise, watch the toys fall out, find out what was hiding and more. Exploring and discovering new things in a safe environment is what toddlers love to do.
Do you have more questions about toddler daycare in Coconut Grove, Pinecrest, FL, South Miami, Coral Gables and the surrounding areas? We look forward to meeting you and can be reached at 305-667-9470. We proudly serve families throughout Coral Gables, South Miami, Coconut Grove, Pinecrest, and surrounding areas.