Are you looking for excellent childcare in Coral Gables, Coconut Grove, South Miami, Pinecrest, FL, and the surrounding areas? Then come and tour Margaux Early Childhood School in Coral Gables. We know you'll be glad you did! Don't make your decision about daycare in South Miami until you've seen many different options, including us. We love giving tours and meeting potential families!
Here are some tips on what to look for when touring different options in South Florida childcare.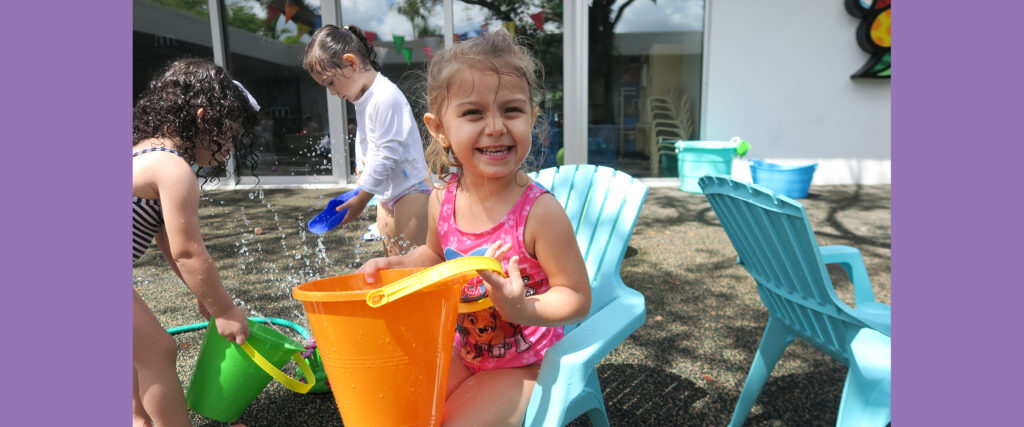 High recommendations! You know you are putting a lot of trust in a place that will be watching your little ones. Why not ask other parents what they think? We can always provide you with references, or you can look at independent reviews.
Schedules and curriculum. We proudly post what we are learning in our classrooms via the Remini app. We know little ones live and breathe by structure, and it's a great way for us not to only help our students get ready for the school environment but also to let parents know what their little ones are doing every day! In fact, part of our accreditation is built from the recognition of our programs.
What is the staff like? Our teachers are chosen for their love and understanding of children, their ability to be joyful and their willingness to continue their own professional education. Through their guidance and loving care, you and your child will experience this exciting learning journey together.
Safety. Your child's safety and your peace of mind are of the utmost concern at the Margaux School. Our entire facility is fenced in and the outside entrance is monitored throughout the day. All visitors must register in our office. Security is provided by uniformed members of the Coral Gables Police Department at all times when children are present.
Are the children enjoying themselves? We can answer that right now – they are! Not only have we had children through their entire preschool education, but we've also had many families and all the siblings!
We understand that finding the best childcare in Coral Gables, Coconut Grove, South Miami, Pinecrest, FL, and the surrounding areas can be difficult. We understand you have many choices and hope you'll make checking us out one of them. We look forward to seeing you!
Do you have more questions about daycare in Coral Gables, Coconut Grove, Pinecrest, FL, or South Miami? We look forward to meeting you and can be reached at 305-667-9470. We proudly serve families throughout Coral Gables, South Miami, Coconut Grove, Pinecrest, and surrounding areas.