Are you starting your search for the right pre school in Coconut Grove, Coral Gables, Pinecrest, FL, or South Miami? Or maybe you've been searching but feel you haven't found the right one? Wherever you are in your search, we invite you to look at the Margaux Early Childhood School at Temple Judea.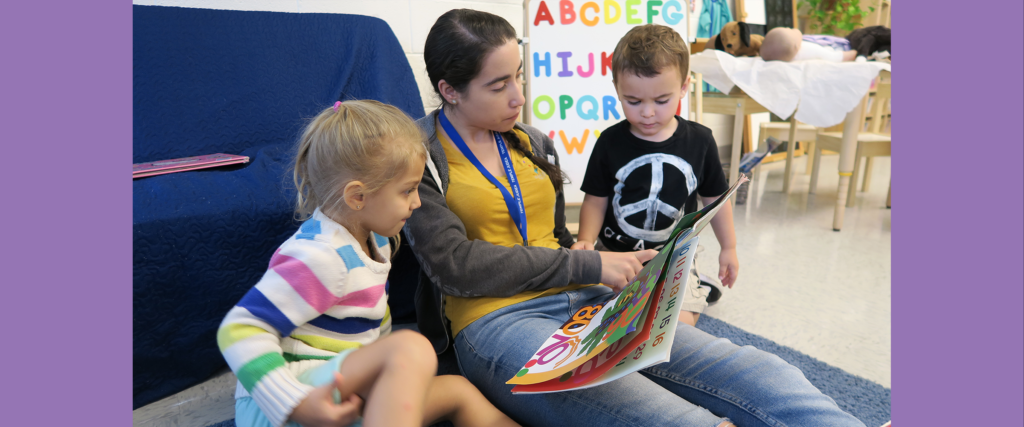 Why is this such an important time in your child's life? Because so much crucial brain development and social skills are created during these years. What better way to support this development than in the nurturing environment of the Margaux Early Childhood School! Our teachers are trained in each aspect of development and love supporting your child's learning.
Of course, you'd want the best for such a time, and we invite you to see the many benefits of the Margaux Early Childhood School for your choice of pre school in Coconut Grove, Coral Gables, Pinecrest, FL, or South Miami.
Accreditation – We have earned accreditation from the National Association for the Education of Young Children (NAEYC) —the world's largest organization working on behalf of young children. Together, we work to achieve a collective vision: that all young children thrive and learn in a society dedicated to ensuring they reach their full potential.
Loving Teachers – Our teachers do their job because they love it, and it shows! Our teachers have strong educational backgrounds in early childhood education and have been with us longer than the average tenure. Come meet them and see why.
Strong programs – We believe in setting the foundation for formal education. But we also believe in exploration and discovery! So not only are our core programs set up for fun and nurturing educational environment, but our enrichment programs are too. Imagine introducing your child to ballet or music while at school and nurturing any interests they have.
There are so many different ways we can be your best choice for pre school in Coconut Grove, Coral Gables, Pinecrest, FL, South Miami and the surrounding areas. We encourage you to visit to learn more about this amazing environment for this part of your child's development.
For more information about the well-structured, nurturing preschool and daycare programs at Margaux Early Childhood School, call us at 305-667-9470. We proudly serve families throughout Coral Gables, South Miami, Coconut Grove, Pinecrest, and surrounding areas.