We are always happy to share what we offer in our preschool education, serving families of Coral Gables, South Miami, Coconut Grove, Pinecrest, and surrounding areas.
Our preschool program is designed to nurture little ones in a rich educational environment where they have fun! Preschool is an important time of brain development and growth, so we foster learning in a nurturing way centered around age-appropriate learning styles.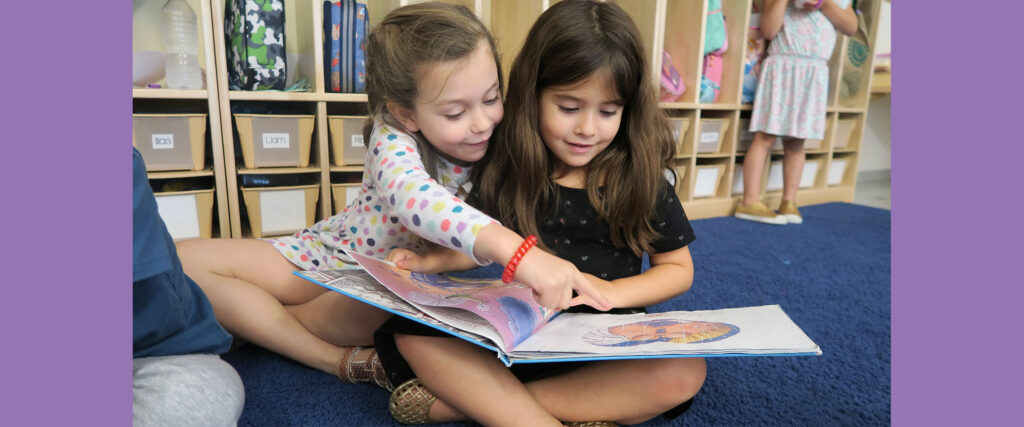 Approaches to Learning. One of the greatest benefits of an early childhood experience at our Preschool is that we cultivate a positive attitude and disposition towards learning that will be with the children throughout their education. My supporting eagerness, curiosity, creativeity, persistence, and reflection, children at the Margaux School are set up to be lifelong learners.
Social engagement. As children grow, their ability to establish relationships with peers and with additional adults influences how they view themselves and the world. By helping learners recognize and express their own feelings they are better able to understand and respond to the emotions of others. This leads to positive social behaviors as they continue to grow.
Language and Literacy. You may think it is too early to talk about skill development for reading, but readings and writing grow out of a child's ability to communicate with sounds, words, and gestures. These themn lead to early literacy experiences to build emergent reading and emergent writing skills, like showing age-appropriate phonological awareness and using letter-like shapes and drawings to represent thoughts and ideas.
Health and Wellbeing. Kids are growing in leaps and bounds during the preschool years. The Margaux School nurtures their health and wellbeing through active physical play, helping them demonstrate safe choices and risk assessment when participating in daily activities, amd developing personal care routines. Through all of this young children develop into healthy, energetic, independent learners who are ready for kindergarten and beyond.
What a fun time for our students and our teachers. There is so much curiosity at this age, and it's a great time to foster learning and the fun of preschool. We look forward to meeting you and your little one.
For more information about the well-structured, nurturing preschool and daycare programs at Margaux Early Childhood School, give us a call at 305-667-9470. We proudly serve families throughout Coral Gables, South Miami, Coconut Grove, Pinecrest, and surrounding areas.