School bells are ringing for your little one and it's time for you to pick the best pre-K available, so your child can start their education off the right way. The Margaux Early Childhood School is the place to bring your child for a day filled with learning and fun. Through early childhood games and structured early learning, the children in pre-K build their skills in areas such as emergent reading, emergent writing, and interpersonal communication.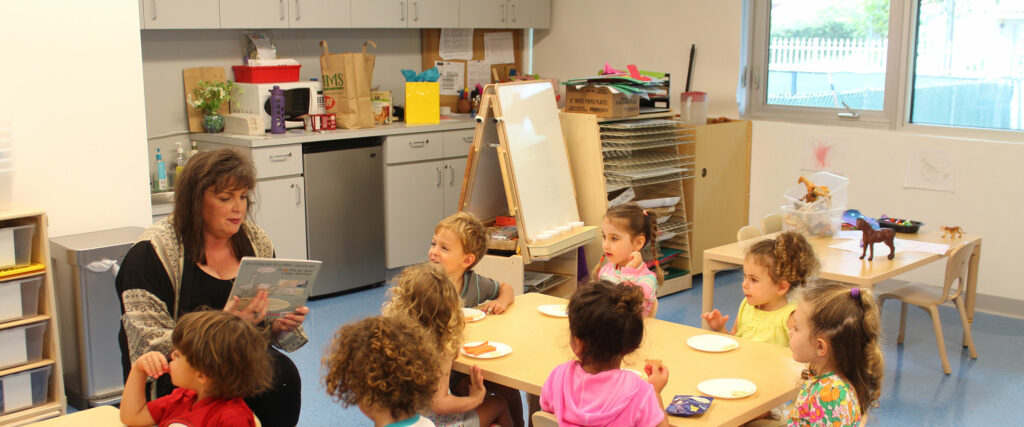 Enjoying class every day, Monday through Friday from 8:30 a.m. until 3:00 p.m. will give each child the time they need to learn, investigate, and interact with other children their age. Exploring the classroom, discovering answers to their questions, painting, dancing and free play are all ways children learn. At the Margaux Early Childhood School, children are surrounded by endless possibilities. Our goal, along with parents, is to help our young students to develop self-care and a positive sense of self, to understand and honor their spiritual identities and of course, strengthen their love of learning. We strive to have each child experience the world around them. To develop understanding, develop compassion and realize they are connected to everything around them, is our goal.
Pre-K is a time when children learn to support themselves and each other. As a growing person, the students want to learn and come to our program each day ready to experience something new. Our teachers are the gateways for young children to grow, learn and explore their surroundings. They guide them and teach them in all they do. As early childhood teachers, they understand the importance of each child continuing to learn, grow, and enhance the skills they begin learning at home. Continuing to provide them with a positive atmosphere for learning and playing helps children grow and become even more inquisitive, which leads to learning even more. Our pre-k students enjoy coming to school every day. They understand that our school is a safe place to learn, have fun, connect with their friends and their teachers and in doing so, learn about the world around them. For more information about the pre-K program at Margaux Early Childhood School call (305) 667-9470.