Families in South Miami, Coconut Grove, Coral Gables, and the surrounding areas, realize toddlers are on the move, learning as they go.  Encouraging that daily learning through social interaction is what toddlers need to grow. Our teachers and staff at the Margaux Early Childhood School create an interactive, safe, and nurturing environment to provide daily learning, encouragement, and expression. We have earned national accreditation from the National Association for the Education of Young Children (NAEYC) and our school provides care and education to children from 15 months to 5 years old. One of the most important steps in a child's development is taking part in high quality toddler daycare.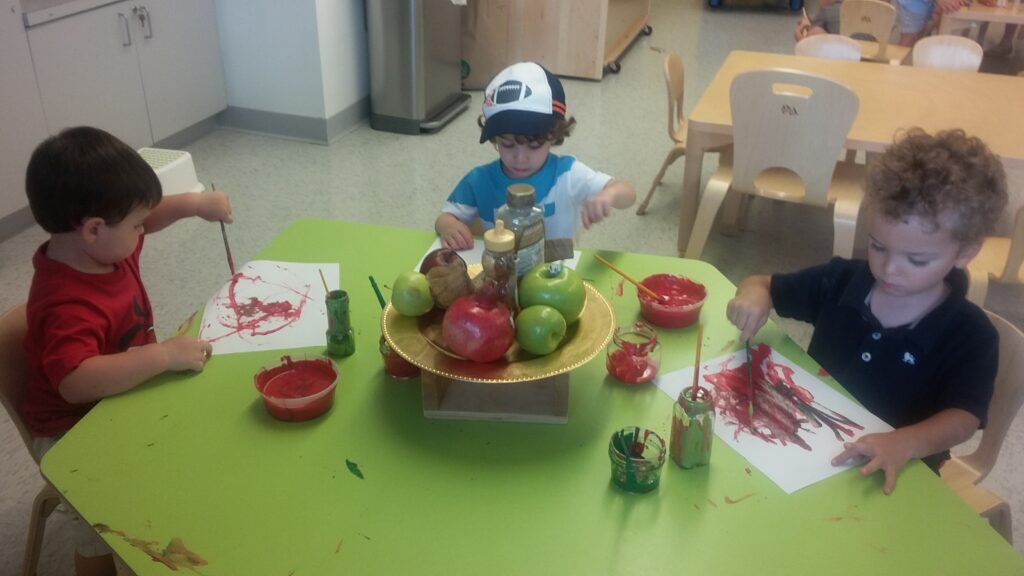 Exploring the World Around Them
Children ages 15 to 24 months are inquisitive. Exploring is their daily work and the teachers and staff at the Margaux Early Childhood School have thoughtfully planned classrooms and outdoor spaces to promote a learning environment that is safe and fun. Children in toddler daycare are just learning to express themselves. They are discovering new words and associating them to the objects that they represent. We feature classrooms and outdoor play areas designed with toys and manipulatives of all shapes, sizes and texture to encourage learning. Toddlers from South Miami, Coconut Grove, Coral Gables and Pinecrest, FL, are taught expression through music, sounds and language. Our teachers encourage this playtime teaching technique. Toddlers in the toddler daycare program learn and build on the important foundation of socialization while growing emotionally. Social interaction is the root of relationships and when properly nourished, children grow to form healthy relationships with family and friends.
Toddler Daycare for Every Family in Coconut Grove, Coral Gables, Pinecrest and South Miami
We understand that families from Pinecrest, South Miami, Coral Gables, and Coconut Grove have different schedules and that some toddlers may not be ready for a full day program. We offer half day toddler daycare programs to ease them into a routine and full day for those who want more exploratory playtime. Routines are important to toddlers and helps them easily navigate their world. When a toddler learns a routine from a very young age, organization and responsibility become second nature throughout their lives. Responsibility and accomplishment are learned through simple acts, such as putting away a toy or cleaning up after themselves at snack time. For more information on toddler daycare, please visit, www.margauxschool.org or call (305) 667-9470.