Your child is active and wants to move and play all day, so what better place to explore, learn and discover, than preschool? It is a place where children come together, from Coral Gables, Coconut Grove, Pinecrest, and South Miami, FL, and learn about each other and their environment. They meet and build trust with new friends and teachers. Their world is growing each day as they discover something new. Preschool is an exciting place for young children, where they can learn new things, not only about their classroom and friends but about themselves. Our teachers understand how children feel when they come to preschool for the first time. They help to provide a safe environment for each student, so they feel comfortable and safe to relax and interact with their classmates each day. We offer preschool classes for children ages 2 through 4. The ratios for these children depends on the child's age with 1 teacher for every 6 students in the younger groups and 1 teacher for every 10 students for the older children. 
Learning to Communicate in Preschool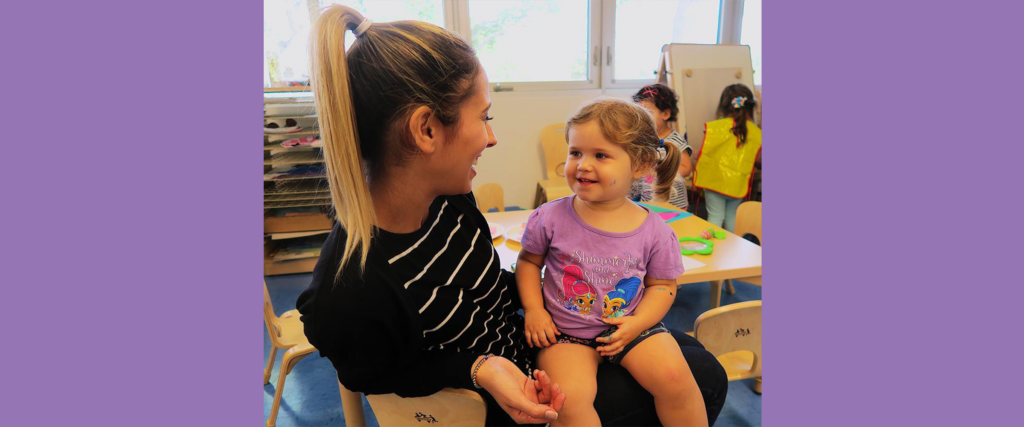 In our classrooms, we promote the understanding of support and respect. Preschool children from Coral Gables, Coconut Grove, Pinecrest, and South Miami, FL, are learning to communicate and express themselves. Learning to explore and develop socially, cognitively, emotionally, and physically is encouraged and supported by our teachers. They understand that preschool children will learn to become contributing members of the classroom community, by making friends, interacting with teachers, and building new skills each day. In each classroom, materials are offered which promote the development of social skills, language, mathematics, and literacy. Together, these materials help each child grow and learn. 
Preschool Morning Meeting
Classroom activities introduce children to the approaches of learning that will prepare them to be lifelong learners. These include curiosity, perseverance, creativity, planning, and reflection. This happens through art, literacy, dramatic play, and science exploration. Each day the group has a morning meeting where they connect experiences from previous days to the provocations and learning planned for the day ahead. In the 3-year-old preschool class, teachers work with students to continue to develop a strong sense of self, through language, drawing, painting, dance, and movement. Parents from Coral Gable, Coconut Grove, Pinecrest, and South Miami, can call Margaux Early Childhood School to find out about our preschool program at 305-667-9470.