Children who attend a high quality pre-K program tend to start Kindergarten ready to learn! Having developed cognitive, social and emotional skills that will support their future academic success.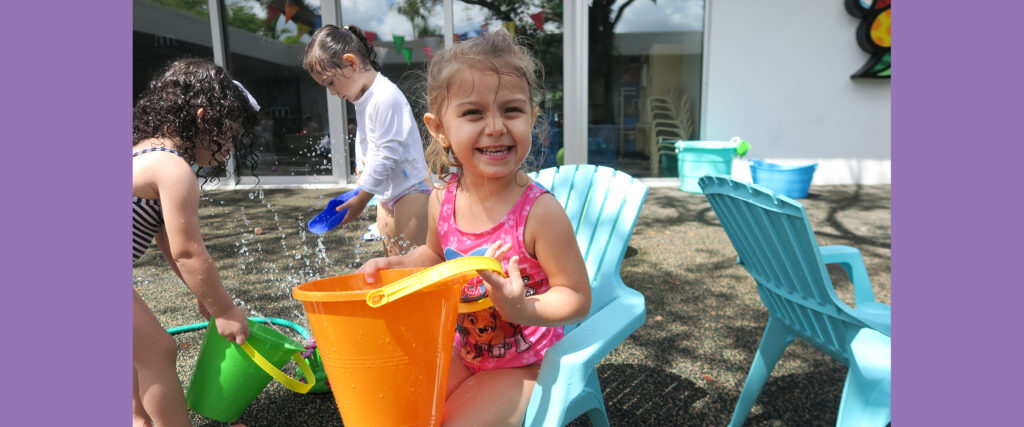 For the children of South Miami, Coconut Grove, Pinecrest, and Coral Gables, pre-K can lay the cornerstone for success in Kindergarten and beyond. The Margaux Early Childhood School offers children in these Miami-Dade cities a high-quality pre-K experience, so they get a running start when they enter Kindergarten.
The ABCs & 123s of Pre-K Education for Kids in Coral Gables & Coconut Grove
Pre-K programs like those offered at The Margaux Early Childhood School are designed to build a firm foundation for your child's entire school career. With the small class sizes at Margaux, teachers are able to work one-on-one with students to develop these crucial pre-K skills.
Teachers at The Margaux School are trained in disciplines such as Child Development and Early Childhood Education. They know how to present these essential pre-K lessons in an age-appropriate manner. Within this pre-K structure, children have freedom to explore—learning joyously and making newfound knowledge their own.
Pre-K Socialization: A South Miami & Pinecrest Priority
As the qualified pre-K teachers at The Margaux School realize, knowing basics like the alphabet and counting skills are only a small part of the equation for children in Pinecrest and South Miami.
While a day in pre-K may conjure images of finger-painting, snack time, and nap time, it's also a learning laboratory where children can discover how to interact with new people…both their peers and authority figures. Children in pre-K are embarking on a journey to define themselves in the context of the world around them. The Margaux School is a safe, dynamic place where they can start this lifelong learning journey.
Pre-K socialization improves children's vocabularies and gives them the confidence to express themselves in front of unfamiliar people. The instructors at The Margaux School recognize the many developmental phases of children in the pre-K classroom. They teach the social, emotional, cognitive, and linguistic skills their pupils need to become well-adjusted, successful students throughout their school careers.
For caring, skillful pre-K instruction, families in Pinecrest, Coral Gables, South Miami, Coconut Grove, and surrounding areas rely on the well-trained teachers at The Margaux School. Come join our school family and find out what a difference pre-K makes!