Going to pre school is an important step for children in Coral Gables, South Miami, Pinecrest, and Coconut Grove. Here are four tips to help parents and children prepare for their pre school adventure.
Tip #1: Introduce the Idea of Pre-School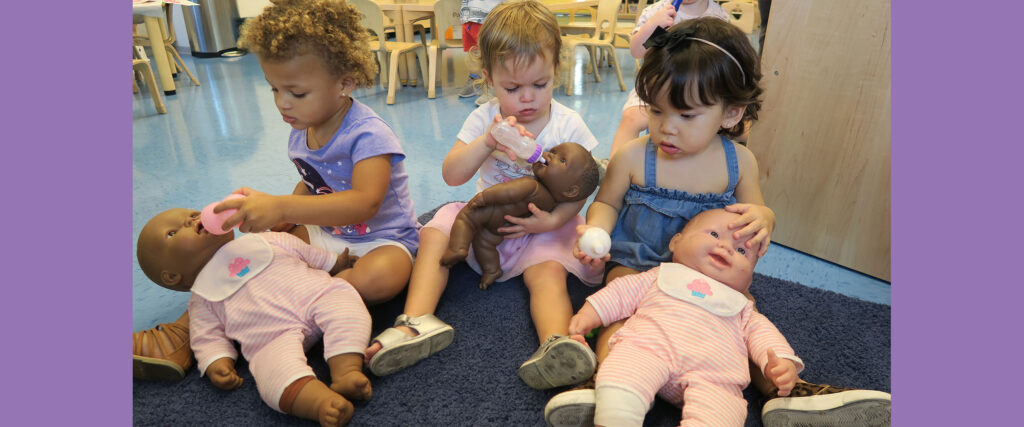 Understanding the idea of pre-school will considerably lessen any potential anxiety your child may have about attending it. If your child has a sibling, cousin, or other relative in school, you could use that person's pre-school experience as an example. You might say something like, "Your cousin Larry goes to elementary school in South Miami now. Well, before he started elementary school, he went to a great pre-school in Coral Gables. In pre-school, the kids get to explore, create, discover new things, and learn more about themselves and the world around them."
If your child doesn't currently have a school-aged relative, share your own positive pre-school experiences, or those of your friends' children.
Tip #2: Visit Before Beginning Pre-School
Before you enroll your child in pre-school, your child should have the opportunity to visit and become comfortable with the pre-school. The Margaux School in Coral Gables offers Bagels & Blocks sessions to parents and prospective students. These sessions allow you and your child to get familiar with our staff, our routine, and our facility. Whether you live right here in Coral Gables or you're coming from a nearby city like Pinecrest, South Miami, or Coconut Grove, you'll find The Margaux School convenient, comfortable, and welcoming.
Tip #3: Help Your Child Recognize Routines
You may already follow some routines with your child at home. To help your child become more aware of routines before starting pre-school, you might ask them to list and create images to record all the steps in their morning or evening routine.
With this awareness of home routines, they will recognize the patterns of the routines they encounter in pre-school, which will make them feel more comfortable in the pre-school classroom.
At The Margaux School, our teachers are trained in child psychology and early childhood education. We understand the importance of routine for young children, and we use routines as part of our structured pre-school experience for students from Pinecrest, Coral Gables, Coconut Grove, and South Miami.

Tip #4: Socialize Prior to the First Day of Pre-School
When you're scoping out your child's new pre-school, take a few moments to say hello to the other parents. If you can find other parents from your hometown of Coral Gables, Coconut Grove, South Miami, or Pinecrest, so much the better!
Exchange contact info with the parents you meet and consider setting up play dates. Both you and your child will feel more comfortable about the first day of pre-school if you have spent part of the summer nurturing friendships with other families at the pre-school.
For more information about preparing for pre-school from the early childhood education experts at The Margaux School, call us at 305-667-9470.