Finding the right preschool can be difficult. We understand parents' challenges when looking for a great preschool in Pinecrest, FL, Coconut Grove, South Miami, Coral Gables, and the surrounding areas. We see parents come through on tours, asking questions and surprised at what they see when they come to visit our center.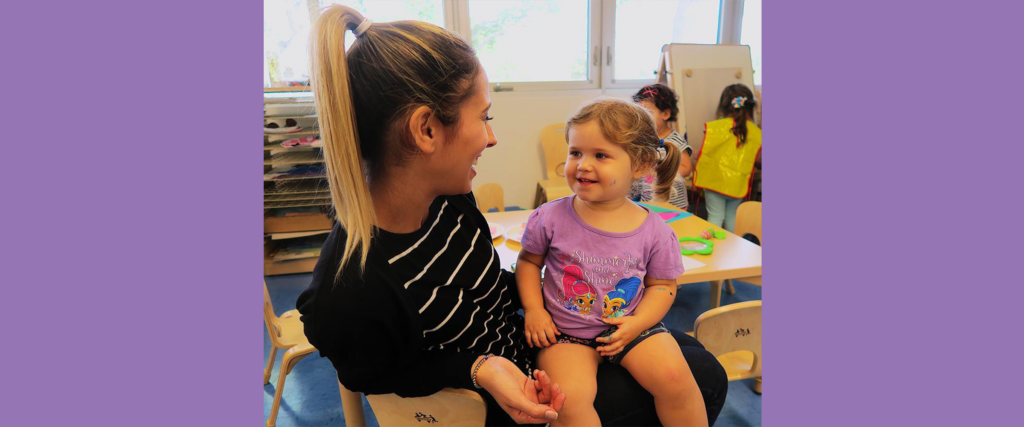 The first thing parents notice is the nurturing environment at the Margaux Early Childhood School. We carry this nurturing natural from our top administration and philosophy down to everyday teaching and learning. We know this is an essential part of your child's learning and development and want to support their journey in a positive joyful way. We follow our promise as a nurturing preschool throughout the day, starting with encouraging and comforting mornings to a full day of fun and exploration. Our teachers are chosen for their love and understanding of children, their ability to be joyful and their willingness to continue their own professional development in early childhood education. Through their guidance and loving care, your child will thrive in a supportive environment that will prepare them for a lifelong love of learning.
Another thing parents notice about our preschool serving families in Pinecrest, FL, Coconut Grove, South Miami, Coral Gables, and the surrounding areas is our supportive community. As part of Temple Judea, our learners participate in many different activities, celebrations, and traditions of the Jewish faith. Our schedule includes time for play, time for creativity, time to explore the environment and time to celebrate our Jewish and national heritage. Jewish values, customs, and holiday observances are integrated into our curriculum.
Finally, families love our preschool teachers. Trained in early childhood development, our teachers are positive, enthusiastic, lifelong learners who always bring something new to the classroom. Our teachers are skilled at determining what inspires each individual child, harnessing each student's natural instincts, stimulating learning at every level for a wonderful preschool experience.
For more information about the well-structured, nurturing preschool and daycare programs at Margaux Early Childhood School, give us a call at 305-667-9470. We proudly serve families throughout Coral Gables, South Miami, Coconut Grove, Pinecrest, and surrounding areas.