The Margaux School at Temple Judea is a Coral Gables day care center that can be easily reached from South Miami, Coconut Grove, and Pinecrest, Florida. Since we are part of the Temple, we bring our Judaic values with us when we interact with our students and their families. This spiritual underpinning is something that should instill confidence as we emphasize values that are universal – taking care of others and acting with kindness. Youngsters of all faiths and creeds are welcomed and thrive at our daycare center. Many parents of children who are not Jewish find that it is enriching for their youngsters to learn about these values, holidays, and customs.
Clearly, when you are sending your child to a daycare center, you are going to have concerns. We fully understand this simple fact of life, but you can rest assured that you will be putting your child in trustworthy hands if choose our day care center. Our hiring process is very thorough, and we look for the best and brightest. All of our teachers are highly educated, truly dedicated professionals who are passionate about the well-being of children. You can take a look at our faculty page to see biographies of our teachers, and we are certain that you will be quite impressed when you learn about our team.
We provide daycare for preschool children who are at least 15 months old. Our programs are segmented by age guidelines. The Playgroup is comprised of children who are between 15 months and 24 months old. There is a program for two-year-olds, a separate program for three-year-old children, and Pre-K, including VPK, programs for youngsters who are four and five years of age. In addition to these standard classes, we also offer very useful enrichment programs.
Make the Margaux Connection Today!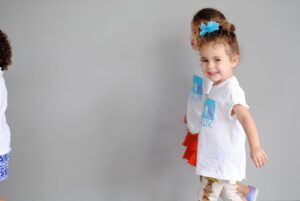 As you can see, there are a number of different reasons why you can go forward with total confidence when you decide to send your child or children to our daycare center. This being stated, there is no substitute for an actual visit to our school. We would be more than glad to arrange an appointment, get to know you, and answer all of your questions as you tour the daycare center. To set the wheels in motion, you can give us a call at 305-667-9470.