Anyone can study to become a teacher, but not everyone has the heart, patience and understanding to be a preschool teacher! Parents in Coconut Grove, Coral Gables, Pinecrest and South Miami can take heart that the teachers at The Margaux Early Childhood School at Temple Judea are truly the best in the area when it comes to the three most important characteristics of amazing preschool teachers.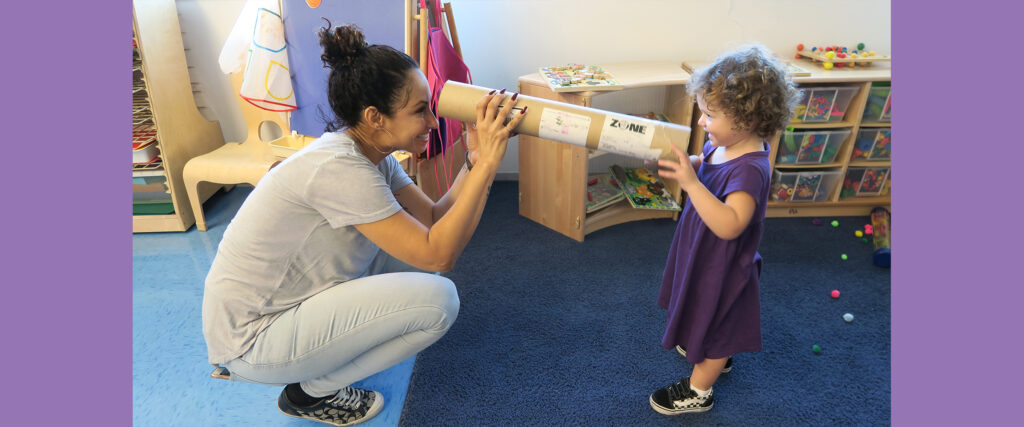 When it comes to selecting a daycare, one of the top criteria must be the staff who will be taking care of your little loved one. Safety, love and supportive will be at the top of your list. Are they kind and nurturing? Do they love your child?  Will they take care of your child in a safe and caring environment? Are they educated in early childhood education?  Luckily for parents in South Miami, including Coconut Grove, Coral Gables and Pinecrest, the teachers at The Margaux Early Childhood School at Temple Judea have some of the most impressive backgrounds, education and tenure of any local daycare.
Characteristics of Amazing Daycare Teachers in Coral Gables, Pinecrest and Coconut Creek
Love of Children – This goes without saying but being a preschool and daycare teacher is tough! Children of any age can have bad days, now imagine a room full of children just learning to control their emotions. It truly takes a special kind of teacher to avoid getting overwhelmed and gently ride the waves of meltdowns, tantrums and more.
Patience – Children learn at different paces and just a few months difference in ages can make a tremendous difference in developmental skills. Being able to avoid frustration when some children aren't ready to follow directions or when a child is having an "off day" due to lack of sleep or developing stages can be really trying. Also, any day can present challenges. Only the best daycare teachers can guide children to do what they may not want to do – putting away toys, washing hands, taking turns or pause playing.
Dedication – The teachers at The Margaux Early Childhood School at Temple Judea have amazingly long tenures as compared to other daycare preschools. Some daycares have a high turnover of staff due to burnout, low performance or unsatisfying work environment. However, at The Margaux Early Childhood School, many of the daycare teachers have been at the school for years if not decades. This amazing dedication is followed through by the teachers' love for your children, the desire for them to succeed in early learning and the creation of a warm, nurturing environment.
For more information about the well-structured, nurturing preschool and daycare programs at The Margaux School, give us a call at 305-667-9470. We are proud to serve families throughout South Miami from Coconut Grove, South Miami, Pinecrest, and our hometown of Coral Gables.