When your child goes to preschool, they should be learning basic life skills that will help them in kindergarten and beyond! A strong early childhood program prepares children to be lifelong learners and good human beings. As a parent or guardian, you may be wondering what your child should be learning in preschool to prepare them for their educational journey. Preschool is an essential precursor for a child's academic life.
Here, we will explain four things your child should be doing in preschool. 
Free Play to Enhance Imagination and Growth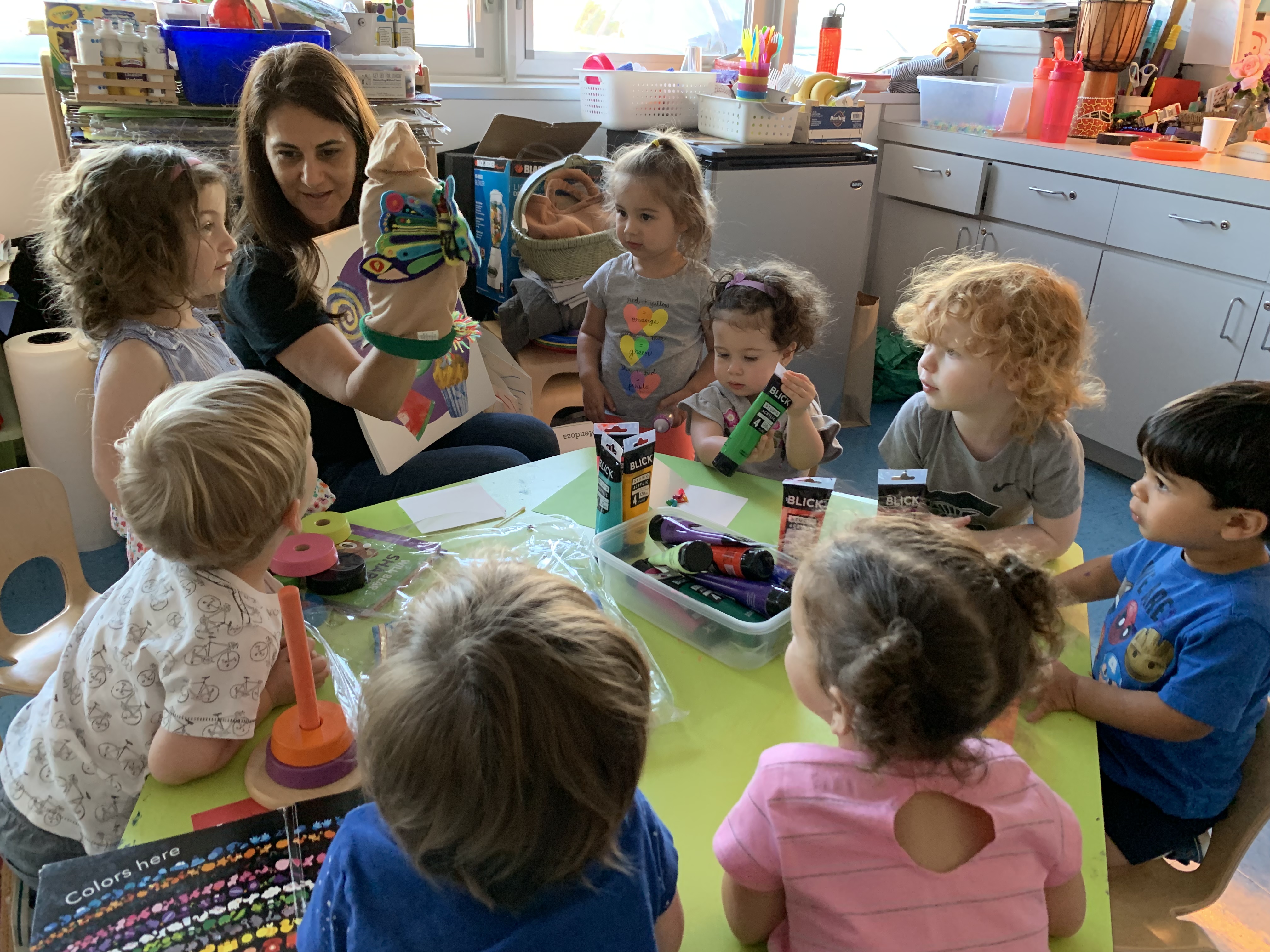 If you look back at your childhood, you may remember playing dress-up, creating imaginary worlds during recess, or drawing magical places where the possibilities are endless. This type of unstructured fun allows your child's imagination to expand, giving them space to express their creativity freely. Your child needs to have this type of play to enhance learning capabilities and social skills. 
Emergent Literacy and Math Curriculum
In order for children to succeed in early primary grades it is critical that they have mastered foundational skills needed to read and write, as well as many concepts about numbers and mathematics. Through hands-on learning children are guided to develop the knowledge, skills, and attitudes in relation to reading and writing that will support ongoing literacy development. Similarly children should have experiences with numbers and counting, patterns, sorting and classification, and comparison and measurement. All of these skills are needed as more mathematical concepts are introduced in the early primary grades.
Refining Motor Skills
Most children in preschool will focus on refining both fine and gross motor skills. Fine motor skills include grasping, cutting, and gluing. Gross motor skills include running, jumping, skipping, kicking, throwing balls, or playing with playground equipment. These skills are essential for the child and brain development of your child. 
Growing Social Interaction 
Before going to kindergarten, your child should be learning important social skills needed for interaction and communication. These skills involve sharing, working together, making friends, and even engaging in conflict resolution. These social interactions will help your child grow into an independent thinker, able to advocate for themselves and constructively navigate new social settings.
Margaux Early Childhood School at Temple Judea offers exceptional preschool services to Coral Gables, Coconut Grove, South Miami, Pinecrest, FL, and surrounding areas. Give us a call at (305) 667-9470 or visit www.margauxschool.org for more information.