As part of Temple Judea, Jewish values, rituals, and holidays re woven seamlessly into the children's learning. We are an excellent option for parents looking for a Jewish preschool in Pinecrest, FL, Coconut Grove, South Miami, and Coral Gables. Our environment is enriched by the gift of tradition and the spirituality of Judaism. Our symbols, stories, holidays, and weekly Shabbat observance are shared with family, clergy, and community.
Our Environment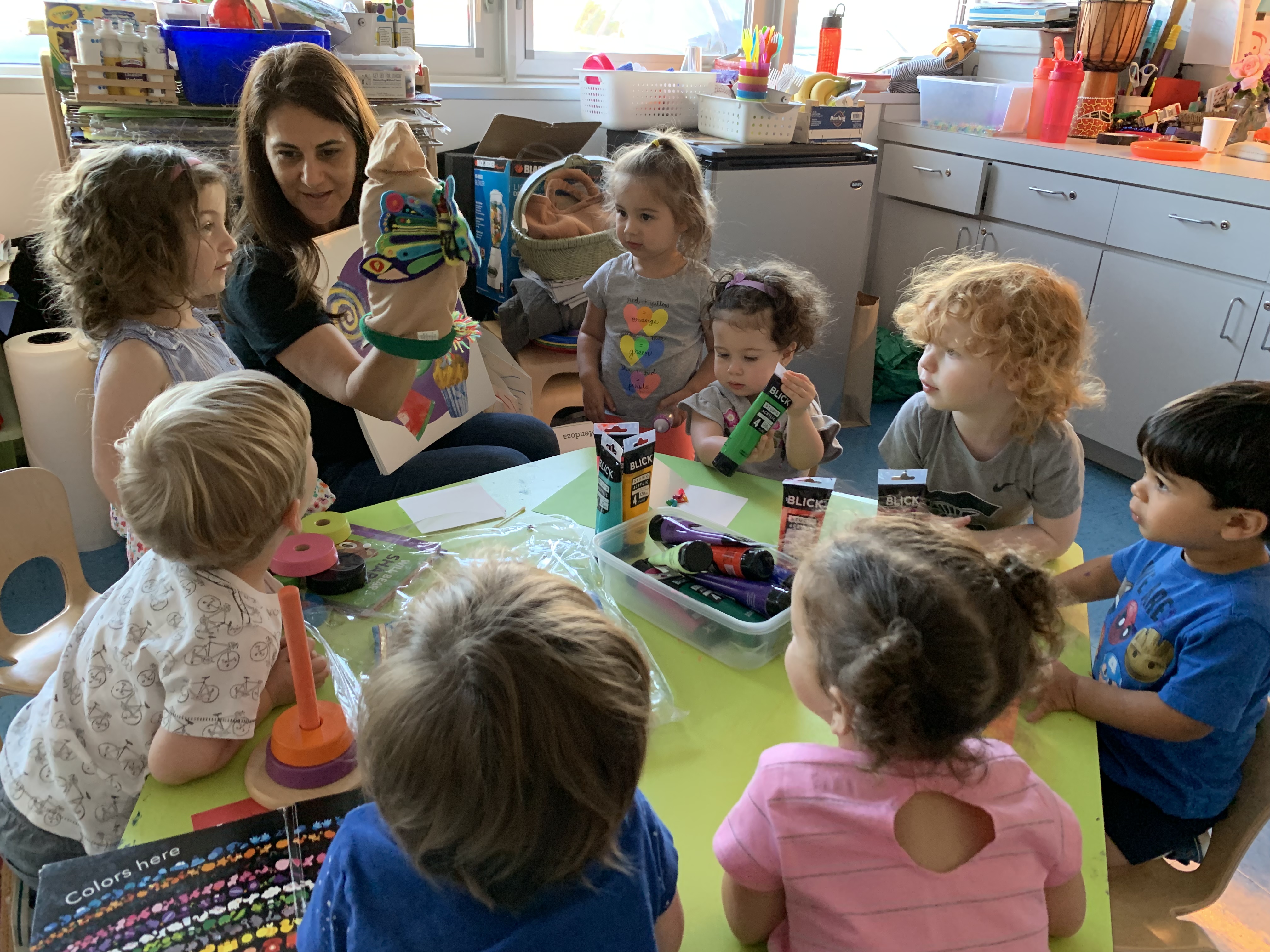 As a Jewish preschool, we strive to offer a program that supports the spiritual development of all children. Guided by Jewish values we offer a supportive environment that helps children of any faith recognize the wonder in the world around them and their connection and responsibility to the larger community. Creating an environment that nurtures compassionate and kind children is part of our identity as a Jewish preschool. Children learn acts of loving-kindness and the responsibility to take care of the world at an age-appropriate level.
Jewish Holidays
The Jewish holidays present an excellent opportunity for us to share and experience Jewish stories and traditions. The annual cycle of Jewish holidays provides countless opportunities to learn through music, movement, and even food! These early exposures at the Margaux School offer warm memories for children, whether they are Jewish or not!
Shabbat
As a Jewish preschool, we celebrate Shabbat every week on Friday and begin each week with a Havdalah ceremony where we say goodbye to the weekend and welcome the week ahead. Our Friday experience is led by Rabbi Siegal and Rabbi Fisch and family members are able to "zoom in" to share this time with their children. This is a great, intimate way for children to welcome Shabbat in a form created for their level of understanding and participation.
An Inclusive Environment
At the Margaux Early Childhood School, we are proud to be a resource for members of Temple Judea and the community looking for a Jewish daycare in Pinecrest, FL, Coconut Grove, South Miami, and Coral Gables. And, we are welcome to all families and promote ourselves as a nurturing environment looking to create an awareness of others and our community.
To learn more about our program, contact the Margaux Early Childhood School at 305-667-5657.