You might be hesitant to take your child to a daycare center. It can be stressful to leave your child in the care of someone else all day for the first time. However, there are plenty of reasons why sending your child to daycare can benefit them, especially at the Margaux Early Childhood School. We nurture our children with a curriculum that encourages community growth and understanding, as well as exploration in ways that support emergent literacy and mathematics skills. We know children benefit from lessons of kindness and respect that add to successful lifelong learning.
Many families have loved how the Margaux School has helped their children develop a love of learning and provided the head start for education. Here are four ways a daycare center can benefit your child. 
Learning to Follow Schedules and Routines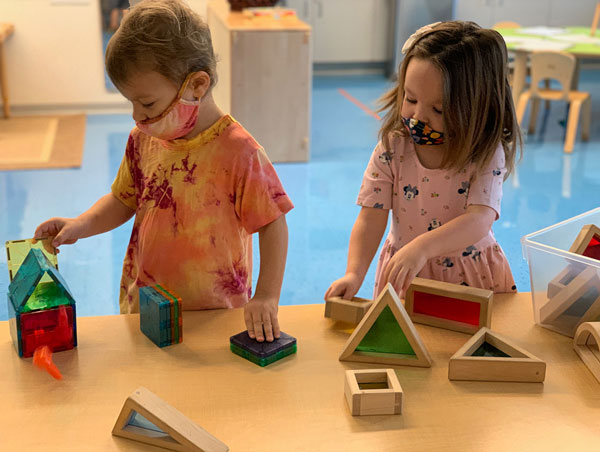 Daycare is a great place to start home routines that will be critical for elementary school, including getting dressed, packing lunch and snacks, getting in the car, and more. Once at daycare, they'll begin the school's routines such as handwashing, putting their items in their cubbies, and following the daily schedule. These routines provide comfort and security for young children and prepare them for success in future school environments.
Building Social Skills
While parents sometimes love having their child home with them, kids need to build social skills at a young age. Through typical daily interactions, children in daycare make friends, learn to share, and even having arguments. This behavior is essential for creating social skills that they will use as they get older, developing emotional regulation, and improving communication with others.
Preparing Your Kids for School and Life
Through active participation in a high quality daycare experiences, the development of the whole child is nurtured. This includes cognitive development and social development, but also motor development -gross motor use of big muscles and fine motor use of small muscles – emotional development, language and literacy development, and the cultivation of positive approaches to learning. The benefits of this holistic approach will lead to positive character development and prepare them to succeed in school and beyond.
Get Ready for Independence
This new situation can be challenging for both children and parents. Suddenly, the world has grown bigger for children, and parents have to trust their children will be okay without them. This separation can be hard in the beginning, and we are ready to help in any way possible, including creating an individual transition schedule for your family. And this step towards independence is definitely bittersweet for parents, but is critical for children as they grow and develop
You can find all of these benefits at the Margaux Early Childhood School at Temple Judea, where we offer high-quality daycare services to Coral Gables, Coconut Grove, South Miami, Pinecrest, FL, and surrounding areas. Give us a call at (305) 667-9470 or visit www.margauxschool.org for more information.