PreK is a special time for your family. Your child is on the brink of their educational journey. The practices and skills your little ones learn in PreK will set them up for the classroom education they will be receiving in kindergarten and beyond. However, this is not just a special time for you! Your child's PreK teachers at Margaux Early Childhood School are anxiously awaiting their new classes and the joy that will be shared throughout the school year. Here are some of the things that PreK teachers say they love about their jobs.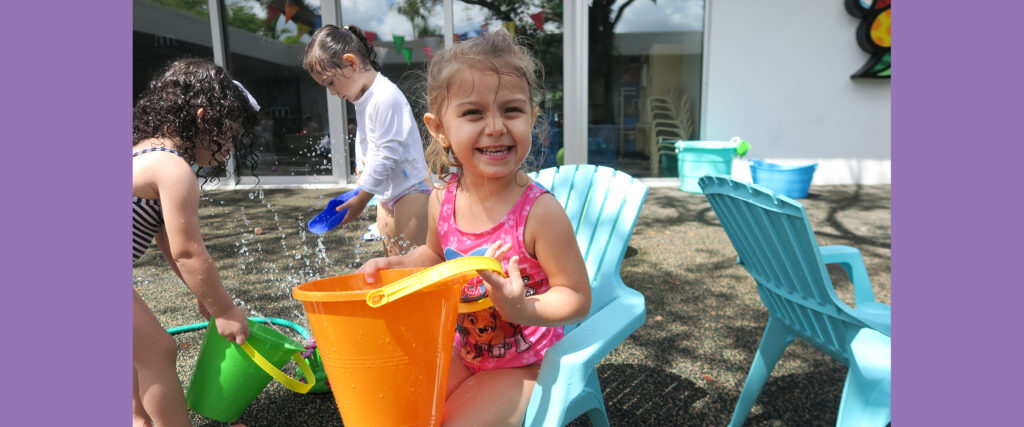 PreK students think learning is fun! Someday they could turn into cynical teenagers but right now their little minds are open to learning about everything. So many things are new to them that it's fun to learn about different animals in the ocean, how to write their own name, count to big numbers and more. There are a lot of questions being asked and the joy PreK kids have in learning and showing off their new skills is contagious.
Share in the happy moments. There are so many firsts that happen in PreK – writing their name, reading letters and so much more. These are special milestones in their lives and PreK teachers at the Margaux Early Childhood School enjoy being part of them.  We know these are proud accomplishments for your PreK child and are ensuring they are ready for kindergarten.
The teachers get to have fun! How great is it to dance to fun songs without worrying about your moves? Teachers read fun, uplifting books to their PreK students and share the classics they read when they were kids. Painting, coloring, cutting, and pasting are all parts of the job. And, getting all the hugs and smiles doesn't hurt either.
Making a difference. Being trained in educational and early childhood development, the Margaux teachers are aware of milestones for speech, writing, and learning. If your PreK child is not meeting these milestones, we can discuss some options. Of course, all students learn at their own pace, so we guide our students on learning paths in the way that ensures their success. We make differences in our students' lives by teaching them good habits such as manners, hand washing, and cooperation.
All the PreK teachers at The Margaux School love their job. It's clear to see by their long tenure and the smiles on their faces! Each child and each class is unique. We welcome you to join our PreK community and add to our PreK teacher's joy.
For more information about the well-structured, nurturing preschool and daycare programs at The Margaux School, give us a call at 305-667-9470. We are proud to serve families throughout South Miami from Coconut Grove, South Miami, Pinecrest, and our hometown of Coral Gables.