Selecting an appropriate early care and education center is instrumental in your child's health, well-being, and development. But what exactly are the components of high-quality child care?
We will examine the most essential components of quality toddler child care so you will know what to look for when selecting a quality early childhood education provider.
Five Components of Quality Child Care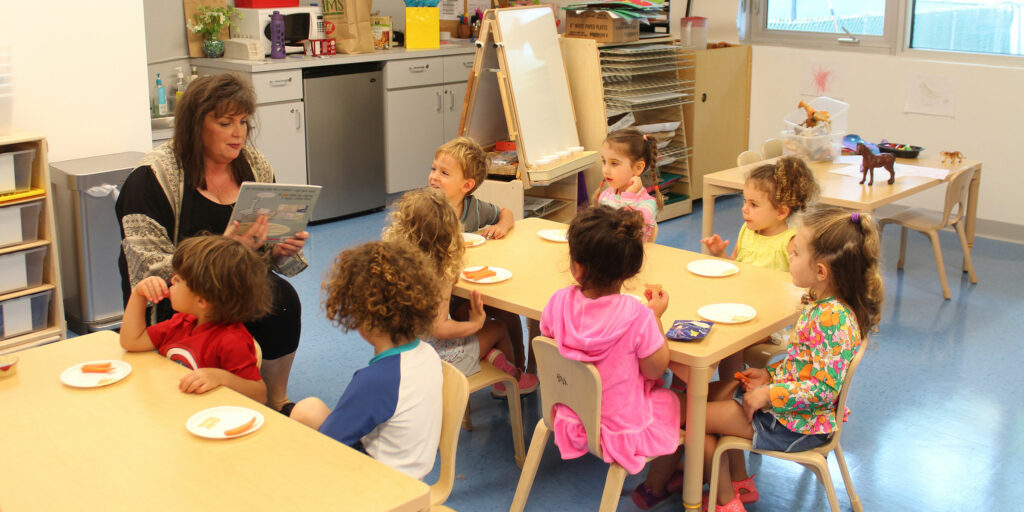 Age-Appropriate Learning Environment
Young children and toddlers require warm, inviting, and safe spaces to play, sleep, and eat with other children and interact with their caregivers. Toys and learning materials that cater to each child's interests and talents should be available in age-appropriate learning environments.
Intentional Children Learning Program or Curriculum
In a high quality child care program teachers build the curriculum with intentionality based on observations of children's capabilities and interests. Children from birth to age three are introduced to classroom routines, a structured learning environment and supported as they grow and develop.
Appropriate Class Ratios and Group Sizes
Child group sizes and adult-to-child ratios are paramount when choosing early care and education centers for your child. The youngest children at the Margaux School are in classes with one caregiver for every four children with a maximum group size of eight. Children who are 2 as of September 1st are in groups with one caregiver for every six toddlers in a group of no more than twelve. This gives these young children the individual attention they need to develop trusting relationships with others.
Well-Trained Care Staff
The staff at your chosen facility should be well-trained and competent in the care of young children and toddlers. Caregivers should know how to bond with toddlers, plan appropriate learning activities, and provide cognitive stimulation through conversation and responsive relationships. Additionally, child care centers should invest in their staff's professional development to ensure they have the most advanced training to meet the needs of young children and toddlers.
Safe and Secure Facility
Child care centers must meet essential health and safety requirements to ensure the safety of children in their care. All care centers must be licensed and follow state child care standards that cover a wide range of issues, including sanitary procedures, safe sleeping arrangements, and eating and medication requirements.
Margaux Early Childhood School for Childcare in Coral Gables, Pinecrest, South Miami, and Coconut Grove, FL
If you need a safe and high quality early education and child care center serving Coral Gables, Pinecrest, South Miami, Coconut Grove, FL, and nearby areas, look no further than Margaux Early Childhood School.
Whether your precious one is 1, 2, 3, of 4, we have the staff, facilities, and dedication to ensure that your child has the best learning experience.
For more information on our early care and education program, call (305) 667-9470 or visit www.margauxschool.org.